This is a special post for Londoners. There are great festivals going on in March and you should definitely get tickets for these. They offer a wide-range of films so you do not have an excuse for not assisting to any of these. For the non-Londoners, this is a way of discovering new film titles and write them into your notebook as 'Films to see' ;). Cheers!
BFI London Lesbians Gay Bisexual Transexual Film festival (19th-29th March)
With over 50 films and 100 short films, the BFI LGBT film festival is an opportunity to see films about love, friendship and life itself from more than 70 countries! Love is something universal. That is something to celebrate and to accept. Very recommended film festival.
Check their website:
http://www.bfi.org.uk/flare
Human Rights Watch Film Festival (18th-27th March)
A selection of films having a wide range of themes but all connected to a core theme: the human rights, These face incredible challenges in a era of globalization and information flows. Films from all countries (such as Guatemala , Palestine and Iran) with something to say. Most of the films have an Q&A with the films directors or activists. A great militant festival.
Link:
http://ff.hrw.org/london
Cinemania New Worlds Film screenings (19th March-21st May)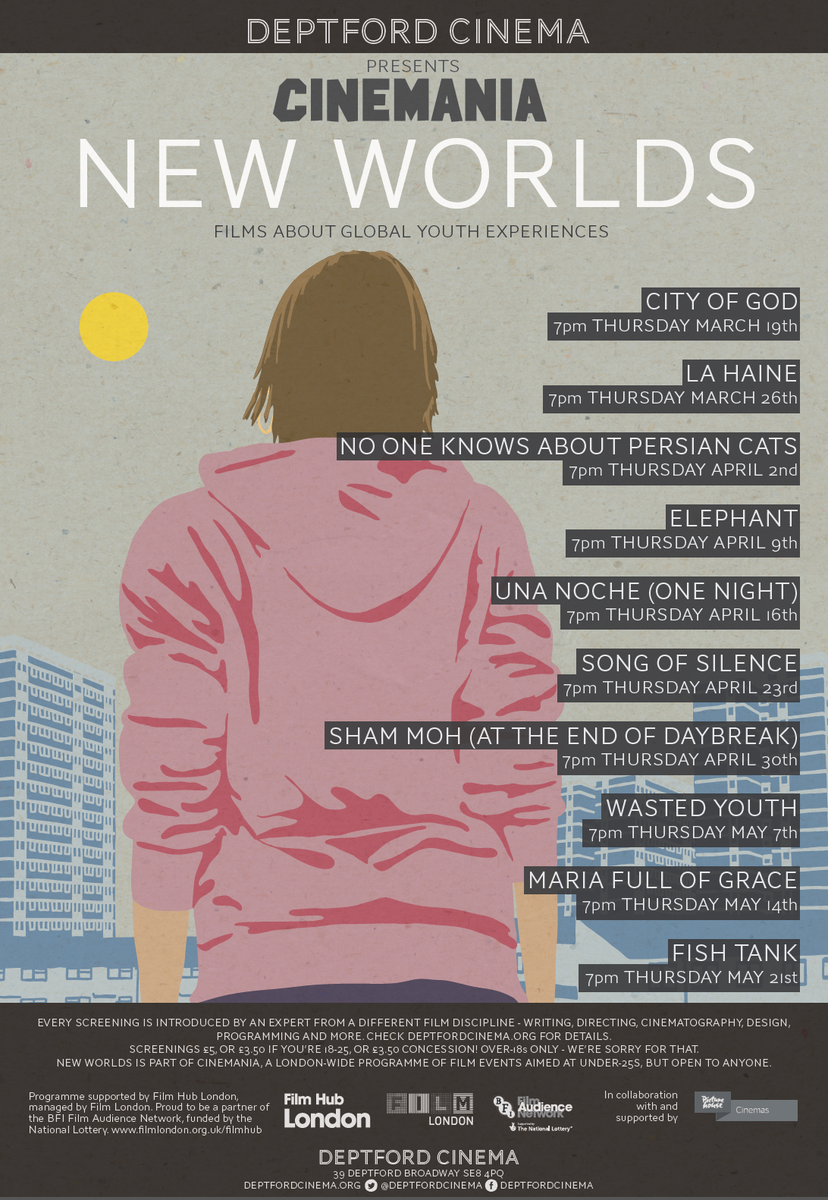 More than a film festival, it is an ensemble of film screenings of great films. These films talk about the youth living in a competitive system that fosters social exclusion and discrimination.However many of these share a glimpse of optimism: in the darkness, there is always a bit of light. The Deptford Cinema is a new cinema run by volunteers who love the cinema. It is worth supporting these initiatives by going to one of these screenings.
Link:
http://www.deptfordcinema.org/